by Melissa Spear
August 15, 2016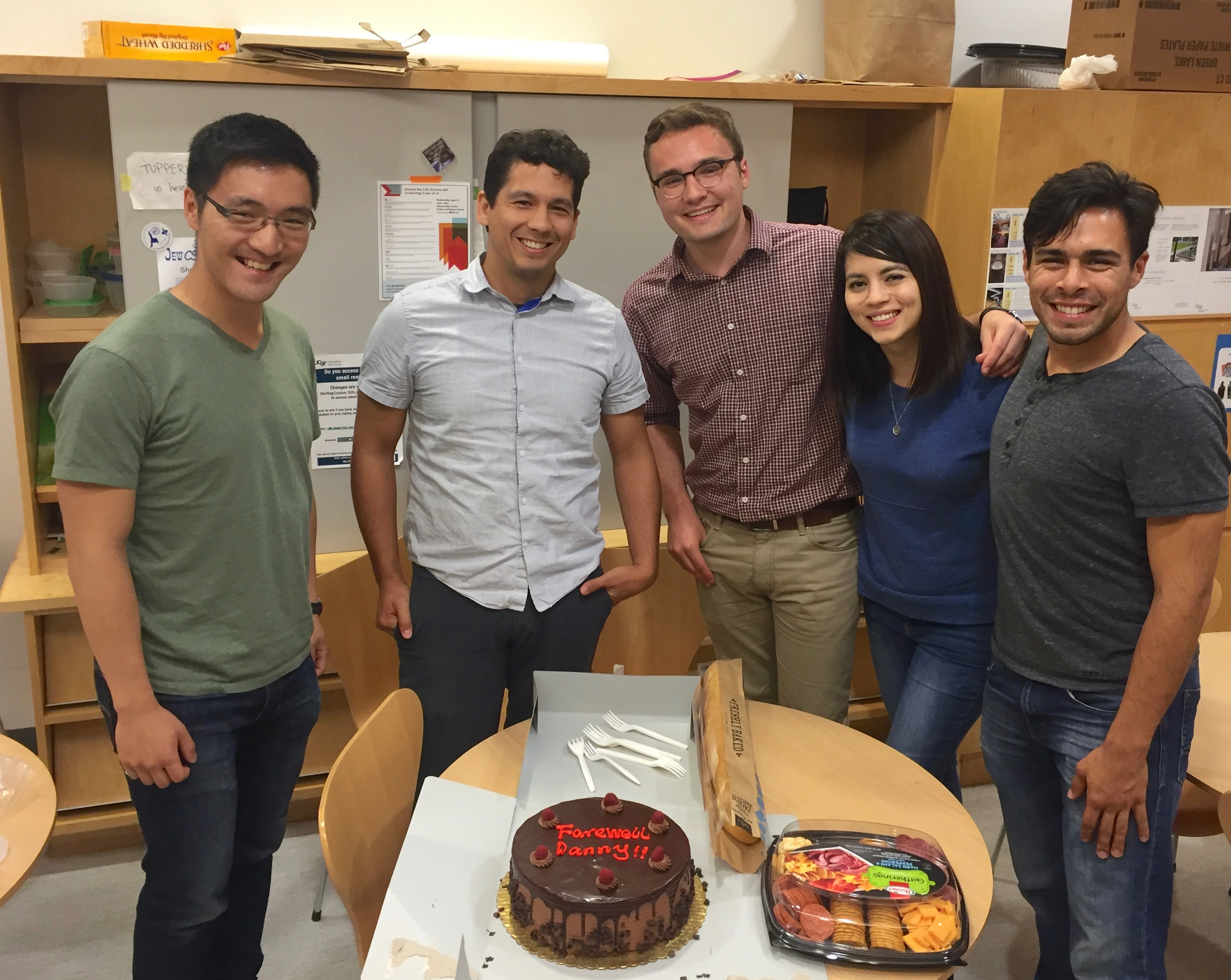 This summer we had the pleasure of hosting a 2016 UCSF SRTP student, Daniel Cotter, an undergraduate in Melissa Wilson Sayres' lab at Arizona State University. Thank you for all of your hard and outstanding work Danny and we wish you the absolute best in your scientific career!
by Kevin Hartman
June 3, 2016
Latest paper is out:
Statistical inference of a convergent antibody repertoire response to influenza vaccine.
Strauli NB, Hernandez RD. Genome Medicine (2016).
PMID:27255379 doi:10.1186/s13073-016-0314-z
by Kevin Hartman
May 29, 2016
It's official. hernandezlab.ucsf.edu is the new Hernandez Lab website.
Please give any feeback to Kevin Hartman.
by Kevin Hartman
May 2, 2016
I have included old news events from the former lab website. A lot has happened since then that didn't get newsified. Hopefully with the new site we will be better at staying up to date.
06/26/2013 Raul passes his qualifying exam!

06/11/2013 Cyrus wins an NIH F31 Predoctoral Fellowship!

06/06/2013 Lawrence is a repeat ARCS graduate student fellow!

06/06/2013 Cyrus wins the 2013-2014 Lloyd M. Kozloff Fellowship!

05/31/2013 Ryan on KQED Career Spotlight!

05/17/2013 Cyrus passes his qualifying exam!

02/14/2013 Ryan selected as a 2013 Sloan Fellow!

10/22/2012 Raul helps to create a new SACNAS chapter at UCSF!

06/06/2012 Lawrence gets an ARCS Scholarship

2/17/2011 Sweeps Weak in Human Evolution
by Kevin Hartman
April 27, 2016
The prototype of the new Hernandez Lab website is live. Design objectives include functionality across a wide range of platforms, UCSF's branding and accessibility standards, and ease of participation by the Hernandez Lab.
Please give any feedback to Kevin Hartman.